Unique In Our Business Model, Specialization and Expertise
We only work with those seriously injured in crashes or who face insurance claims denials.
Learn more about our practice areas. We are honest in our assessment of cases; we do not take small cases or ones of questionable liability.

We employ a simple business model that ensures dedicated resources and communication.
As a Colorado personal injury attorney with a specialized legal team, our office has a select client list, thereby ensuring hands-on, quality client contact. As our client, you'll have a team of highly skilled legal professionals working on your side. We provide our cell phone numbers, allowing for constant interaction and availability of our services. If we take your case, we will never leave your side. We'll fight for you until the injustice is addressed and resolved.
Colorado personal injury attorneys that have high volume case loads do not have time to dig deep into each case. We are different, taking only a handful of cases each year — allowing us the time and dedication to delve into each case, understand the injuries and help individuals with their unique needs.

We have extensive knowledge of medical issues that arise from serious accidents.
This allows us to assist our clients in understanding the big picture of their medical treatments, to help secure medical specialists that have been recommended by medical providers, and to communicate to the adjusters, insurance counsel judges and juries about the consequences of the clients' injuries.

We work closely with the top medical providers in Colorado.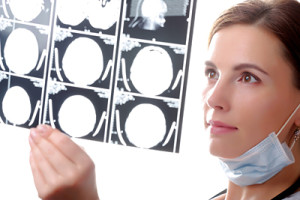 We have been privileged to work with a wealth of medical professionals, ranging from pain specialists and chiropractic physicians to orthopedic surgeons and treating community medical doctors. We employ world-renowned experts from all over the country to help our clients, including life care planners, accident reconstructions, economists, epidemiologists, bio-mechanic experts and vocational rehabilitative therapists.

We get to know you, your family, your friends and your doctors.
We find peer-reviewed medical articles to help us learn about your injuries and work with your medical providers to understand their diagnosis and prognosis, current and future treatment plans, additional care requirements and employment modifications. We talk to current employers, co-workers, friends and family; we visit clients are their homes. All of these efforts allow our Colorado personal injury attorney and legal team to understand the harms our clients have sustained, and what is needed to regain a normal life.

We have extensive knowledge about insurance claims.
Lead attorney Peter Anderson previously worked as an insurance claims adjuster before becoming a trial lawyer advocating for injured people. Peter knows how an insurance company is going to evaluate a case — and whether the insurer used computer software called Colossus. With this knowledge, the legal team can make critical decisions in approaching settlement negotiations or prepping for trial. Read more about our insurance experience.

We seek fair settlement FIRST.
After a crash, no client wants to sue or go to trial; we understand the hardship of a courtroom battle with big business. We always look for alternatives to trial and work in the best interests of our clients to resolve cases with reasonable offers that cover medical expenses and future medical treatment. However, many of these billion dollar insurance companies deny claims outright – denying rights of the policy, of protection, of peace of mind. It is in these situations that we are forced to the courtroom. We are amply prepared, as our Colorado personal injury attorney has long-standing expertise and a successful history of jury trial wins.

We specialize in jury trials, and have a very successful track record.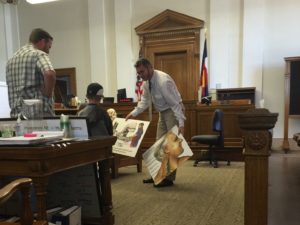 No lawyer can guarantee success at trial, however the best indication of future performance is past performance. Our firm received money in 14 straight District Court jury trials, ranging from 5- to 12-day trials. We have tried cases in Boulder, Broomfield, Larimer, Denver, Weld and Jefferson counties. In this form of justice, we have helped people by making insurance companies pay what is reasonable and fair to compensate for injuries and future care. Review our recent trial verdicts!