A Motorcycle Accident Attorney Who Is A Fellow Rider
Motorcycle riders are more vulnerable than other types of motorists and suffer much more severe injuries and deaths when an accident occurs. Government compiled statistics show that 88,000 motorcyclists were injured in traffic accidents in this country in 2013 and 4,668 suffered fatalities. Due to the inattentiveness of car and truck drivers, and their failure to properly recognize or yield to motorcyclists' rights on the road, motorcyclists are at greater risk than drivers or passengers of other types of vehicles.
As a fellow street rider and dirtbike enthusiast (racer and board member of the Rocky Mountain Enduro Circuit), Boulder motorcycle accident attorney Peter M. Anderson is acutely aware of the dangers on the road. He has ridden cross-country on street bikes, taking trips to Canada and crossing both the Andes and Alps on sport tourers. Each state and country have posed different challenges, but the importance of safety/caution remains consistent.
Common Causes of Motorcycle Accidents
Head-On Collisions
Crashes involving motorcycles and other vehicles account for more than half of all fatal motorcycle accidents. In nearly 75% of the time, the vehicle strikes the motorcycle head-on. These types of crashes often prove fatal for the rider and/or passenger.
Left-Turn Collisions
Many accidents involving a motorcycle and another vehicle involves the four-wheeled vehicle making a left turn. This type of collision occurs when the vehicle is turning left at an intersection or into a driveway or parking lot.
Speeding
Speed can be deadly for motorcyclists, regardless of who is speeding.
Roadway Debris/Hazards
Debris and trash on the roadway such as mattresses or items dropped from other vehicles can prove fatal for motorcyclists. In addition, defective roadways with potholes or uneven pavement can also cause serious motorcycle crashes.
How Can Motorcyclists Prevent Accidents?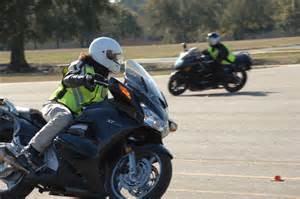 Here are a few safety measures that can help motorcyclists avoid accidents:

Maintain your vehicle properly.
Make sure you test your lights, turn signals and brakes before each ride. You should also make sure your bike's oil and fuel levels are good and that your mirrors are positioned correctly.
Buy good quality gear.
You need a helmet that fits well and does not affect your visibility. You should also wear bright clothing that increases your visibility. Consider investing in PIAA lights that are on day/night, which also increase your visibility on the road.
Practice safe riding habits.
Stick to the speed limit and do not tailgate. Use your signals. Never enter an intersection until you are sure that nearby drivers see you. Use your horn if you don't think a driver sees you.
Steps to Take after a Motorcycle Crash
If you are ever involved in a motorcycle crash, there are a number of steps that you can take to protect your rights. First and foremost, the law requires anyone involved in an accident to stop and remain at the scene. If you have been injured, do not move, and wait for emergency personnel to arrive. If, however, you can move around or have a friend at the scene to help you: take photos, gather information, get specifics, file a police report and preserve your bike. But first, get the medical attention you need ASAP.
Hire A Boulder Motorcycle Accident Attorney
With more than a decade of personal injury litigation experience, and equal time riding motorcycles, Peter M. Anderson protects motorcyclists' rights to the road. He, and his legal team, utilize top experts in the field of accident reconstruction and medicine, thoroughly investigate all aspects of the incident and your injuries, and seek fair and reasonable compensation for your injuries.